November, 26 2013
Blog Post
Spacing between pregnancies can have important health implications for a mother and her baby. Research has shown that there are a number of issues which are more likely to occur when a woman is pregnant again within a year of giving birth. These issues include an increased risk of:
- low birth weight
- small gestational size
- preterm birth
- infant death
- labor issues such as uterine rupture
Medical professionals recommend new mothers waiting at least a full year to have a another baby - some even say to wait 2 years! This gives the mothers time to replenish vital nutrients that were lost during child birth and also the recovery time to allow organs to restore back to normal. It can also help ensure that new parents will have the energy and ability to focus on another child.
What can you do to protect your health and the health of your future baby?
Partners should discuss which contraception is best for them - such as condoms, birth control pills, an intrauterine device (IUD) or CycleBeads. All have pros and cons depending on whether or not you are breastfeeding as well as your reproductive goals.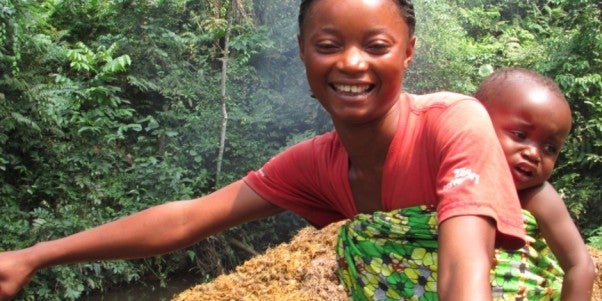 Photo Credit: Institute for Reproductive Health at Georgetown University
Even the best medical professionals are unable to tell you when is the right time for you to have a baby. We all have different timelines, but at the very least it is important for mothers and future mothers to have information about spacing so they can make the best decision for themselves and their families.
For more information about birth spacing and about factors to consider when choosing a contraceptive method between pregnancies, check out some of the following articles:
Photo Credits:
Posted in: Pregnancy, Womens Health
Tags: birth spacing, pregnancy, miscarriage,
2 comments for "Why is "Birth Spacing" Important?"
Comments are closed for this post.